This Month in the Markets - September
Bryan Goligoski - Axxcess Editor at Large
Probably much like you, I've got a respectable network of friends, personal and professional. They come and go in and out of my life, most of the time. The pandemic blew that connectivity up, and it's taken time and effort to restore balance. Over the weekend I was fortunate enough to get together with an old friend that I hadn't had the chance to bring back from this mass dysplasia. But over the course of three hours on Saturday afternoon, we collectively did just that. It didn't hurt that this was our view down the lane at Padaro.

How does this tie into a market commentary? Here's why. My friend is one of the most connected private equity guys I know, and he has his hands, and money, in more deals than most. What he had to say didn't completely surprise me, but the depth of the problems he talked about did. Turns out it isn't as sunny and 72 as the public markets appear to be saying. By his estimation, nearly three quarters of private companies he sees out there trying to raise money are doing so to simply survive, to stay in business long enough to maybe make the turn. This is showing up in the volume, and value of private deals.

And these same companies are reluctant to go out to market in a 'down round' if they don't have to. That simply means that if they priced their stock the last time, they raised money at say $20, now they are out looking for the money at $15. If you were raising money on 2021 and 2022 there was a big pool t0 pull from. Today, not so much.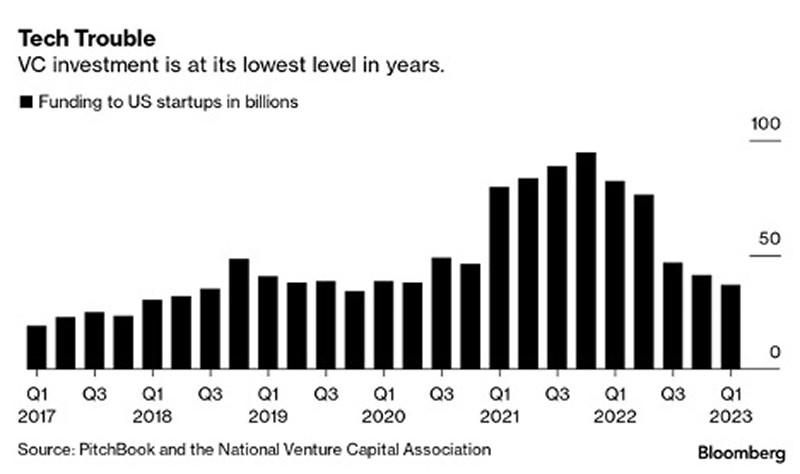 There is no bigger example of this than the private, and now public, shares of Instacart. These guys went from a private valuation of $12 billion in 2020, to $39 billion in 2021, and now sit back at $12. There was even a potential bid in there from DoorDash at $45 billion. Earlier this week the company completed its IPO, it priced at $30 a share. This is about a $10 billion market capitalization.
Source: Thomas Reiner
From boots on the ground experience, it is indeed very tough out there. I've been looking for funding for a side business and found it far more difficult than I could have imagined. And what I'm hearing from people that have come before me is that the market is something like a tenth deep from what it was pre-pandemic. These are good businesses, with sound models, that have been de-risked. But what do I know, maybe the 100th cold call gets someone interested. It's a numbers game, no doubt.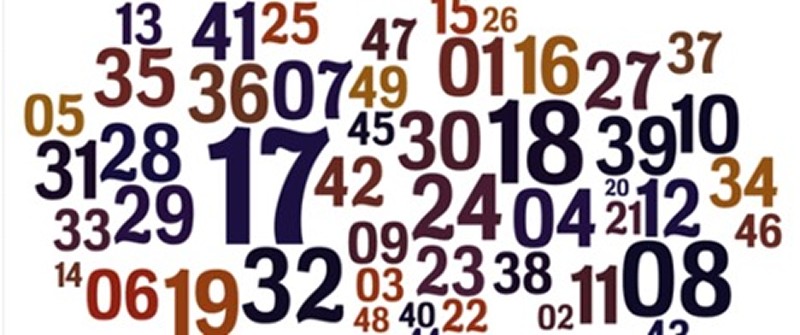 All of this has spilled over into hedge funds that piled into late-stage deals looking to cash in as they popped in the public markets. While 2023 can't be as bad as 2022, it probably isn't a whole lot better. Tiger Global, the best performing of all 'tiger cubs' got eviscerated by this trade last year. But hey, wunderkind Chase Coleman is still flying private and buying Manhattan real estate. So it can't be that bad, right?

If all of this is true in the underlying economy, and things aren't so rosy, why are the public equity markets doing so well? To be honest, and it's not lost on anyone, the big keep getting (much) bigger, and they are dominating the indexes. Simply dominating them. The chart below is jaw dropping as these seven stocks make up a little over 25% of the S&P 500. That's right 7 stocks run the performance of a 500-stock portfolio that covers 75% of domestic equities.
Source: Yahoo Finance
Here is the breakdown by percentage representation as of Monday of this week, rounded to the nearest .25%. Keep in mind, as of the time that chart was pulled together, the SPY was up 16.08% on the year. The worst performing of these stocks is Apple, and it's only up 37.43%.
Apple -- 7%
Microsoft -- 6.5%
Amazon -- 3.5%
Nvidia -- 3%
Google -- 2%
Tesla -- 2%
Facebook -- 1.75

---

Total: 25.75
As I mentioned in the beginning, my friend who invited me for the fermented grape juice, is both well connected and smart, for he went to a little school in Cambridge, Mass. But I won't hold it against him being a paltry public school kid who successfully matriculated his way through Harvard on the Pacific.

As the sun started setting and temperature dropping, our conversation turned to inflation. A seriously hot topic these days. What he said, and what I've believed for a long time now, is that the government sponsored CPI doesn't come close to properly representing what is going on in the real world. And what is going on in said real world is not good, and it's not going away anytime soon barring a none to pleasant and deep recession.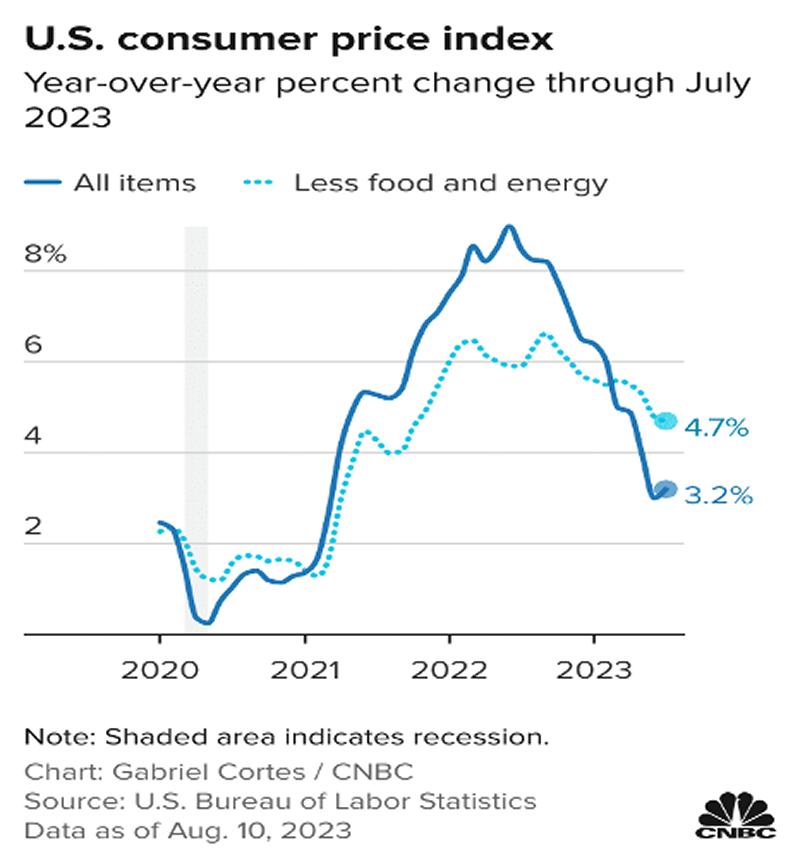 Does it feel like prices are coming down? Are the supply chain issues to blame? How much of this is permanent? These are the questions we tried to answer during our conversation. And the reality is, and I'm extremely confident that I'm right on this one, businesses across the board are following the Rahm Emanual playbook…

This quote was in reference to what the Obama White House, Treasury and the Fed could do during the global financial crisis in 2009. And if you want to get political, you could say the President Biden is taking out the same playbook. I've retired from anything that looks partisan, and am now mostly an observer, but I can see the argument that Joe got handed a blank check granted to him by the COVID pandemic. Be advised, this chart is from the Heritage Foundation.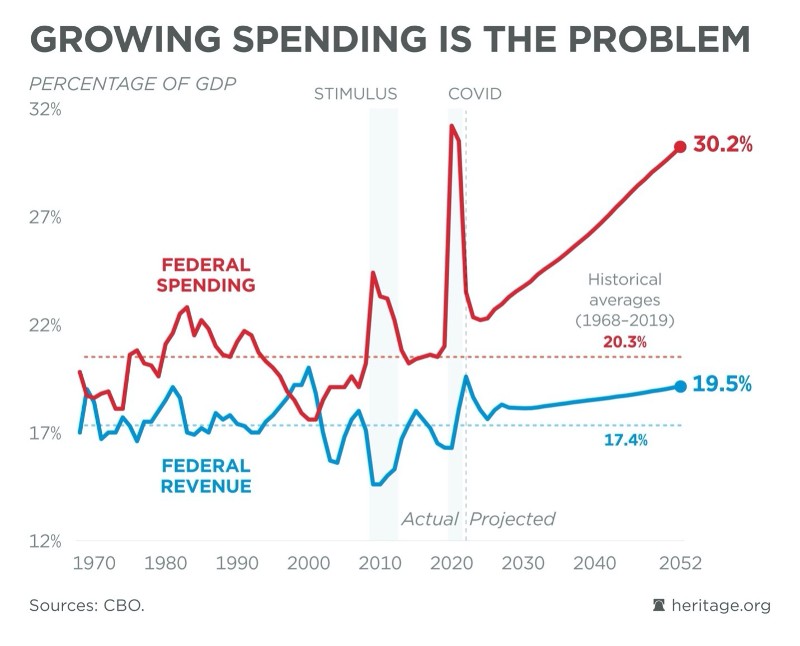 All that said, there are a lot of smart people who think this spending versus GDP is going to be a big problem. For reference, Stan here has a few billion dollars in his back pocket that say he knows what he is talking about.

While I keep harping on the distortion a Zero Interest Rate Policy (ZIRP) has on asset prices, especially residential real estate, I think I'm in the right. This chart dates to March of this year, but it holds given what everyone I know is experiencing. In places like Southern and Northern California, it's out of hand.

But now if you really want to talk about the brutal insanity of the whole thing, look at my home state of Montana. This is the chart showing re-appraisals by county. The poor locals who have lived in their homes for many years and might be on a fixed income or living the 'poverty with a view' dream are 'le screwed', to use a French term. This map also gives you an idea of where the mountains start. Hint, it's where brown turns to red.

Want another inflationary kick in the stones? Check out the price of wholesale olive oil. It isn't pretty. Only in this case, it's being blamed on climate change and fires in Spain. But Joe or Josephine Six Pack doesn't care. He or she just sees a decent sized bottle of EVOO (Rachael Ray has a place in hell for that one) costs $14 or more, on the way to $20.

Glutton for punishment? Get yourself to Southern California and start paying some of the highest gas prices on record. The reason this time? Refinery outages, and get this one, floods in Libya. I've heard a lot of things in my 25 years on Wall Street, Libyan Floods is new one. Keep in mind, the county produces about 2.3% of global supply and is nestled between Nigeria and Angola in terms of production. I'm hoping both of those countries have a dry winter or God forbid we start seeing $8.00 per gallon.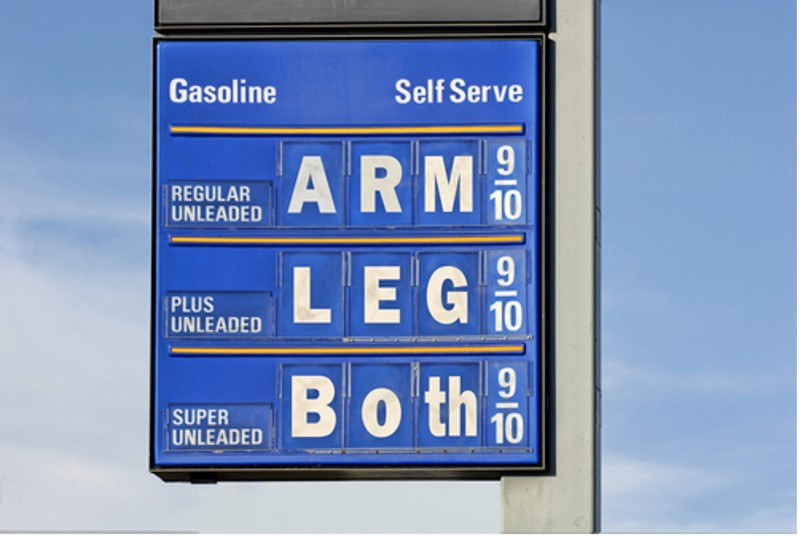 Back to the 'never let a crisis go to waste' concept. Companies are driven by profitability. It helps everything. Compensation, capital spending, earnings, etc. So, if you are a public or private business why would you not take this 'crisis opportunity' to raise prices, regardless it's warranty by inflation creep or supply chains problems? You've got about a trillion reasons to say the pandemic has caused you to raise our prices. Who cares at this point if it's true, plausible deniability is everywhere these days. Just like Shakira's hips, these stats don't lie.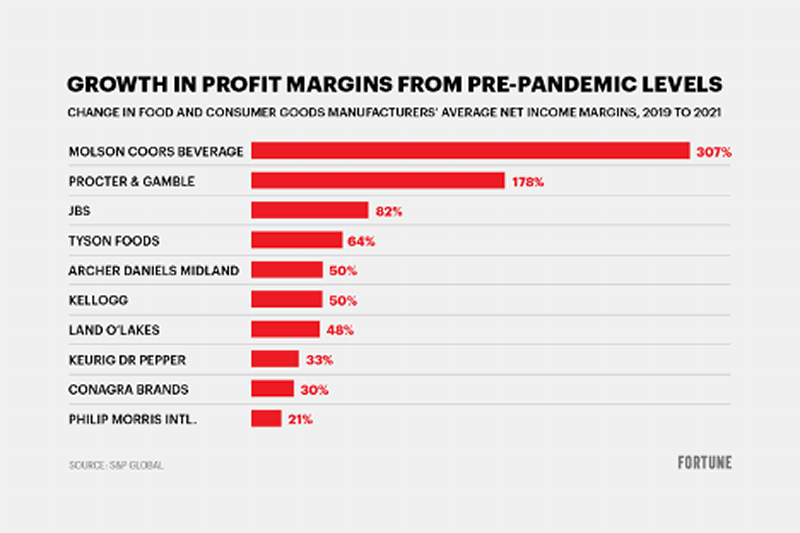 Want one more? Here it is, served up hot! Corporate profits had been stuck around $1 trillion for more than a decade and a half. Now, they are around $1.8 trillion. Guess where the extra $800 billion came from? Your pocket, bud! But go-ahead Chairman Powell, anchor yourself to CPI all you want. Just like Nero, you are going to be fiddling while Rome burns, if you aren't already.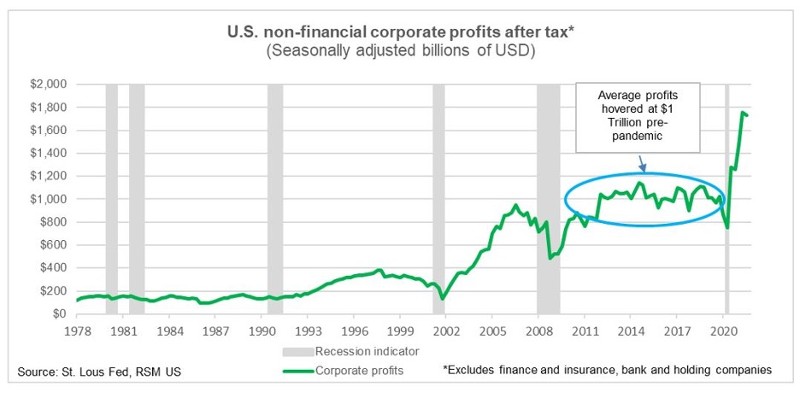 You want to know how I'm going to 'not let a crisis go to waste'? I'm going to write a book. A cookbook, no less. The title is 'Sous Chef', as in…
Q: 'Who helped you prepare this fine meal'
A: My Sous Chef did.
And here is the concept. It will be the most distilled down version of 100 of the best and most important recipes out there. It's going to be so minimalist the New York Times book review will call it 'a genuine return to culinary sanity'. A best seller for sure. They will all marvel at the deficit of stories about 'my momma teaching me this', or how it's an 'old family recipe'.

Nope, this is going to be 300 yards piped straight down the fairway. Because if I can teach someone how to make a properly cooked petit filet with morel mushrooms and wilted spinach with garlic for under $8, then I will have made my contribution to society. Because guess what this picture is of? The $720 eight-ounce Wagyu 5 prime filet at Prime in the Bellagio hotel in Vegas. I can do this one for under $20. Game on!

That wraps us up for this week, but if I've got you even lightly hooked, I'm going to snap the tip of that rod to where I can get it fully set. Later this week, or early next, I'm going to submit to the Wall Street Journal and Bloomberg a piece titled 'I want my COVID relief…relief'. I'm not expecting much from them as my irreverent and 'gonzo' nature of writing doesn't always resonant. But it did for my journalistic Shaman, Mr. Hunter Thompson. So, it does for me. I am still going to publish it in these pages.

But back to the subject of relief from relief. Most people I mention this idea to get it. This is going to be a pithy, yet biting, wish list for all the things that I now need to survive in a post pandemic world. Most of which were caused by the reaction to COVID, not COVID itself. Point being the remedy of endless free money was far worse than the condition. Not everyone got the virus remember, but now everyone gets inflation.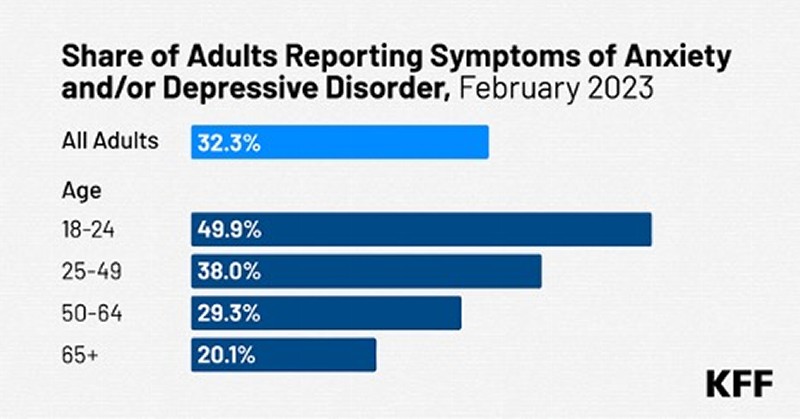 Keep in mind, I live with the brutal fact that isolation during the pandemic put my eighty year old father into a mental place nobody thought possible. He was a kind and gentle guy who wound up calling his own number at the end. It caught up to me again recently as fall was when we talked Niner & Bruin football every Monday. And planned our father/son golf in Monterey. Like all the days last year, and now the ones this year, that phone of mine isn't going to ring. But the next decade was not going to be at all as good as the first 8, so I'm somehow at peace with it. Stay golden, Bobby.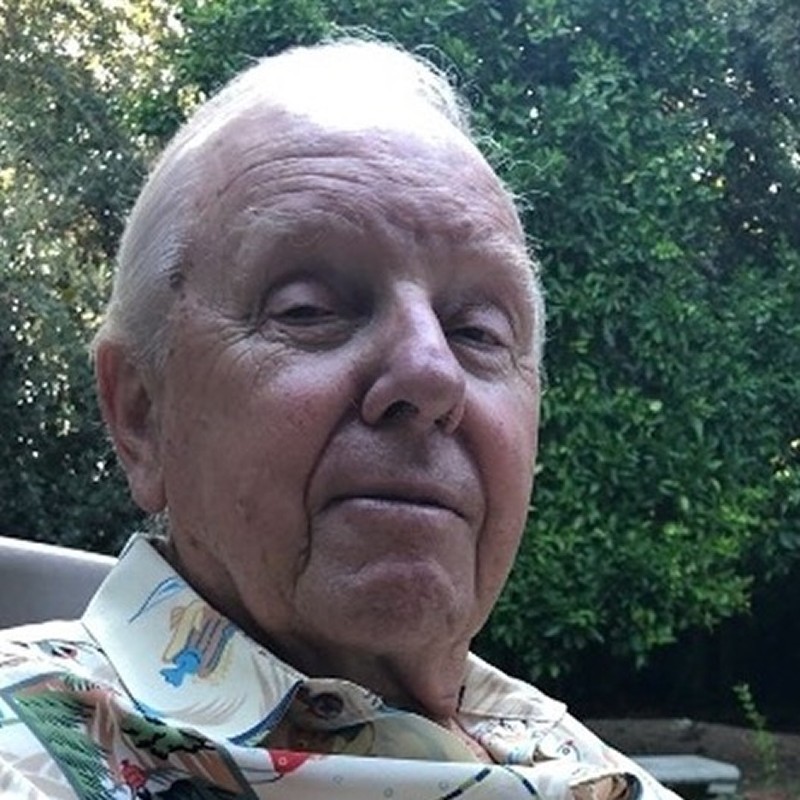 Back to the piece I'm going to pen. One of the better things I'm going to ask for is $5,000 of 'gubmint money' for a very well pedigreed chocolate lab with all the papers and training a proper hound should have. Because at the Surgeon General of the United States told me earlier this year, there is a loneliness epidemic in this country, and I'm living in it. My pooches' name is going to be 'Buddy', because that's what he's going to be, my buddy. Dibs on the little guy to the far right. Two words, babe magnet!

That's what I have for you this time. There are lots of interesting things to talk about right now. If my writing pace has slowed in the last few months, it's because I've been burning asphalt at an alarming rate selling my side gig all over the west. And these aren't sightseeing trips. We are talking harrowing runs at 90 miles an hour up and down the 5, 101, PCH, 405, 10, 15, 80, and 90 freeways. But the Lord hates a coward, and I'm not going to give him one. Ride or die, compadre.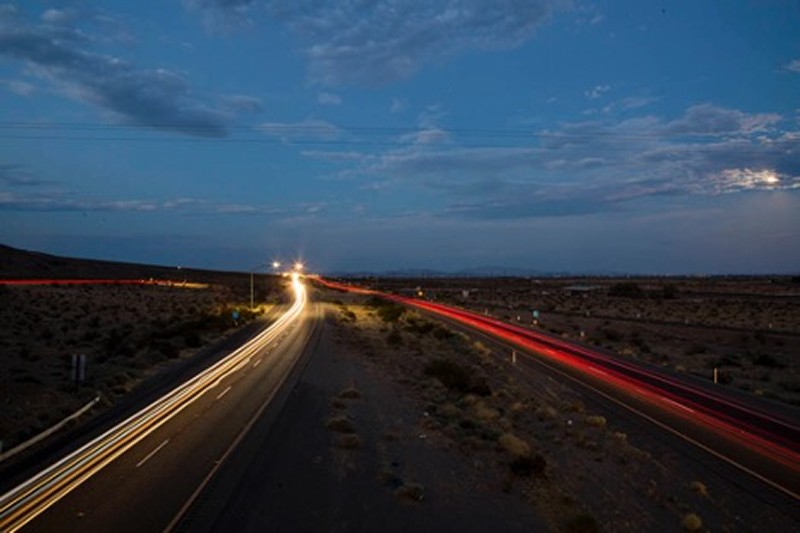 The contents of this commentary: (i) do not constitute an offer of securities or a solicitation of an offer to buy securities, and (ii) may not be relied upon in making an investment decision related to any investment offering by Axxcess Wealth Management, LLC ("AWM"), an SEC Registered Investment Advisor.  Advisory services are only offered to clients or prospective clients where AWM and its representatives are properly licensed or exempt from licensure.
Market data, articles and other content in this commentary are based on generally available information and are believed to be reliable. AWM does not warrant the accuracy or completeness of the information contained herein. Opinions are the author's current opinions and are subject to change without notice. The views expressed in this commentary are subject to change based on market and other conditions. This commentary may contain certain statements that may be deemed forward looking statements. Please note that any such statements are not guarantees of any future performance and actual results or developments may differ materially from those projected. Any projections, market outlooks, or estimates are based upon certain assumptions and should not be construed as indicative of actual events that will occur. The information contained above is for illustrative purposes only.