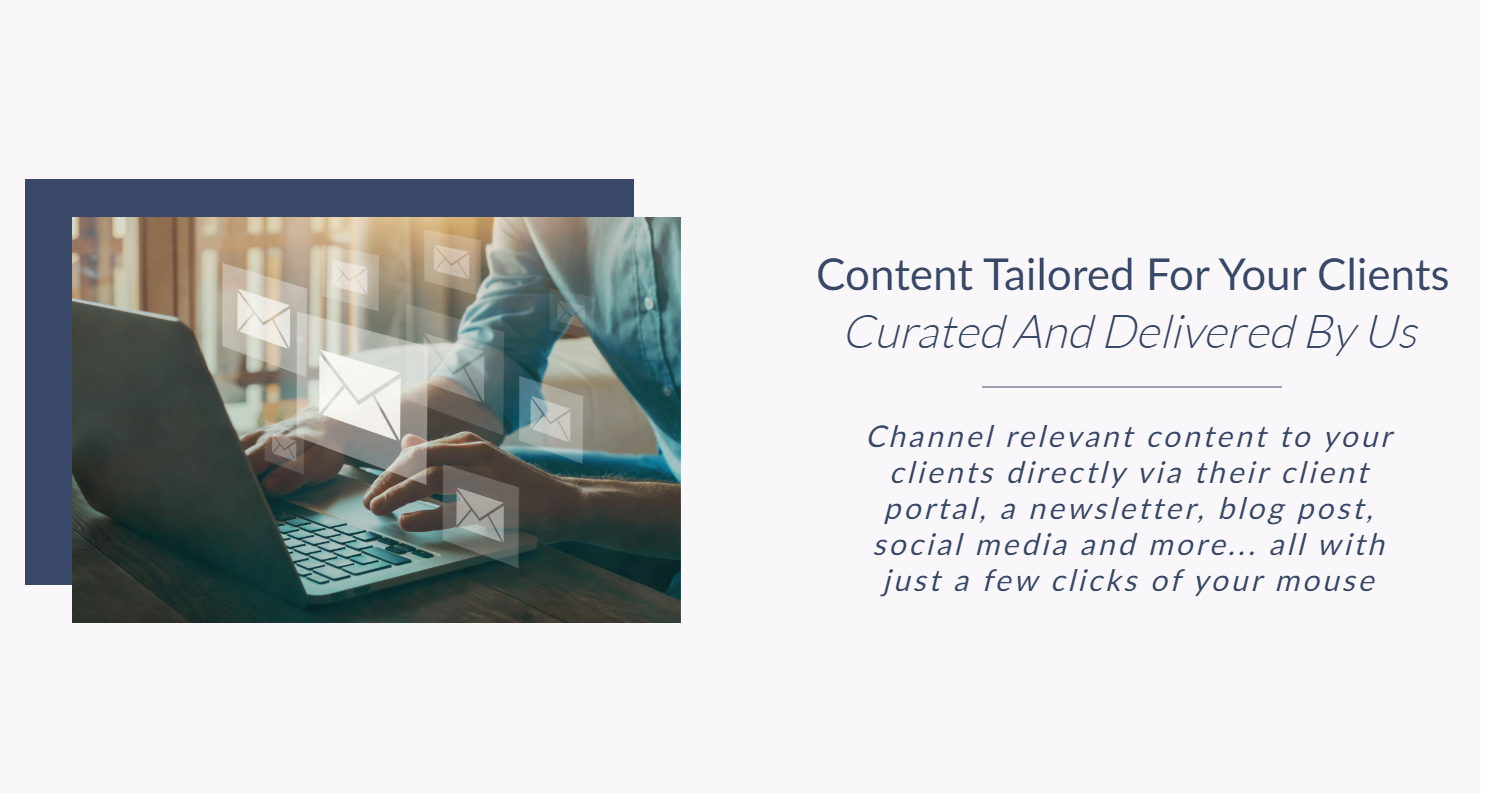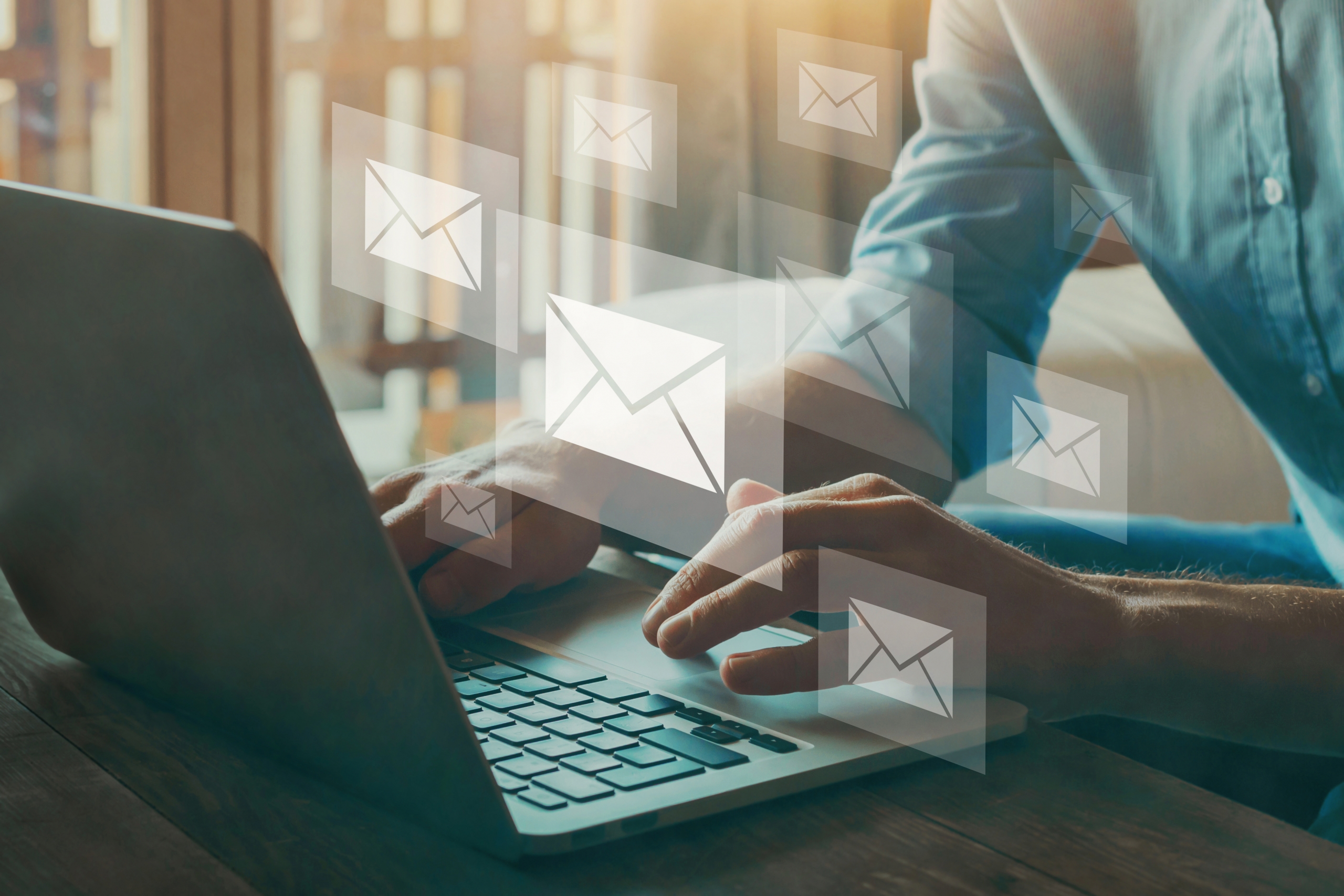 Channel relevant manager content to your clients directly via their client portal, email newsletter, blog post, social media and more... all with just a few clicks of your mouse
Curated And Delivered By Us
Tailored Content For Your Clients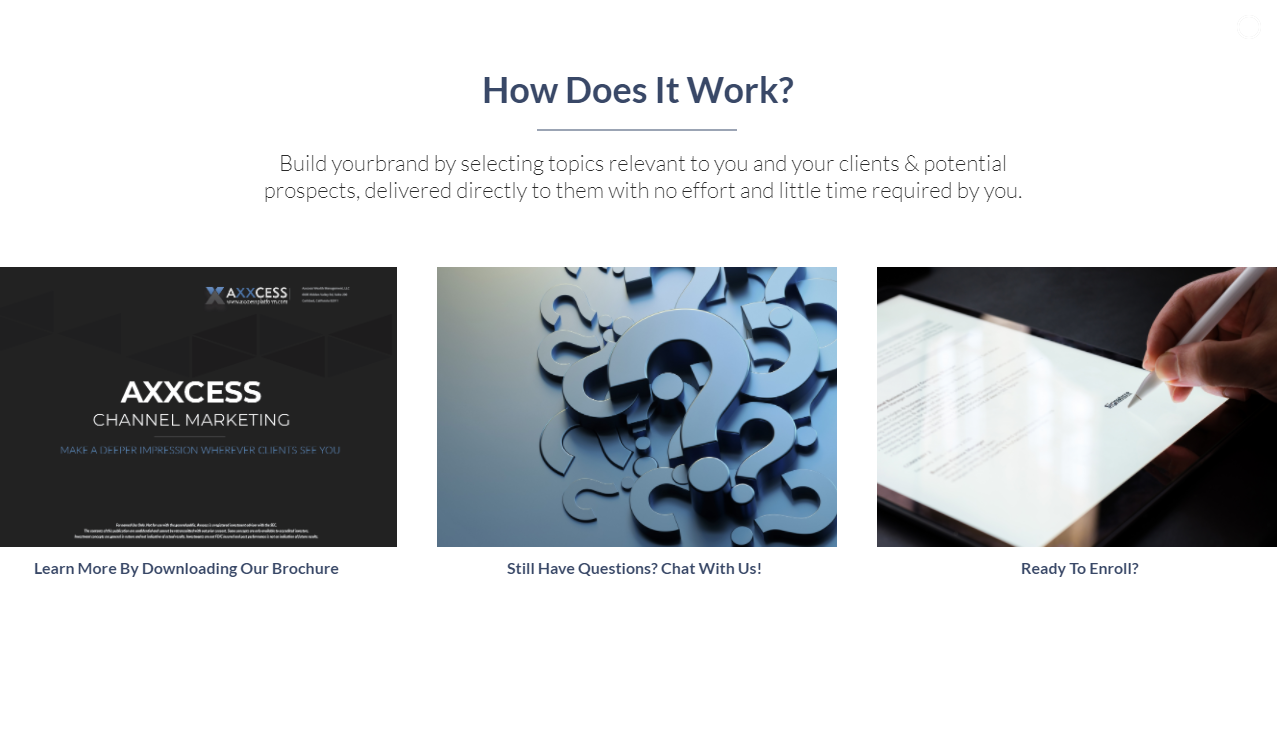 How Does It Work?
Build your campaign by selecting the topics relevant to your clients & prospects - we will deliver it directly to them with little effort required by you.
Click Here To Learn More
Still Have Questions? Send us an Email!
click the image above to send an email to our
marketing department, and a marketing
representative will get back to you shortly
Ready To Enroll? Get Started Here
Your custom campaign uploaded monthly to your clients' portals
A monthly distribution of your custom newsletter to your clients' and prospects' emails
Your custom content uploaded monthly onto your website or blog forum
Your custom content posted across your preferred social media platforms
Client Portal
Email/Newsletter
Website/Blog
Social Media
Our Content Channels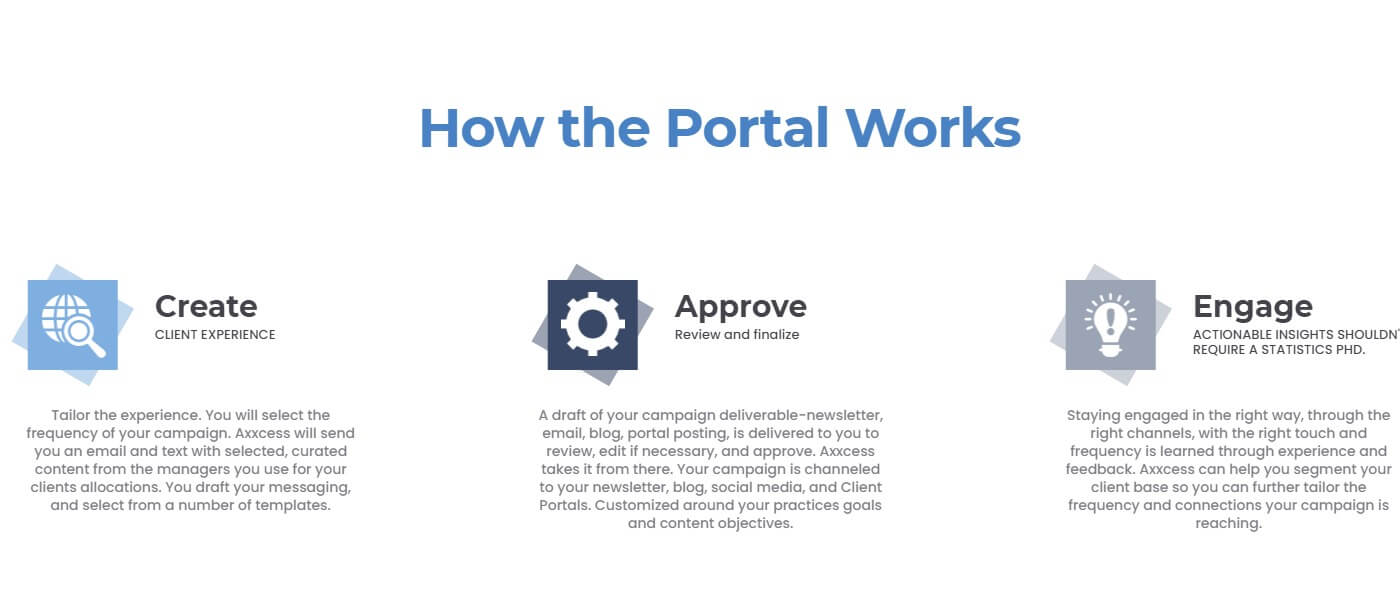 What Happens Next?
Create
CLIENT EXPERIENCE
During enrollment you will select the topics and managers of interest to your clients. You will then choose the articles you would like included in your campaign from our pre-curated content library under 'My Insights.' Don't want to be involved in article selection? No problem! This service is as hands on or hands off as you desire, just select your topics of interest and we'll do the rest.
Approve
REVIEW AND FINALIZE
A draft of your campaign - newsletter, blog, or social media posting is delivered to you to await your review, revisions, and approval. Once approved, Axxcess takes it from here. Your campaign will be channeled directly to your clients' email and portal, or across your blog and social media platforms, with no effort required by you.
Every advisor knows that sometimes strategies need to be adjusted in order to deliver the strongest returns possible. Staying engaged through the right channels, with the right frequency is learned through experience and feedback. That's why Axxcess provides comprehensive analytics reporting for each of our marketing channels, to track what works, and what doesn't.
ACTIONABLE INSIGHTS DON'T REQUIRE A STATISTICS PHD
Engage