The Axxcess Platform Annual Conference is our capstone event each year. Our platform is built for the experienced Advisor looking to improve its current RIA platform, or as an operational solution for a high caliber professional thinking of going independent and seeking a seamless transition. The conference focuses on enhancing advisor and client experiences in practice management and bringing together leading investment managers in a forum that is designed to enhance advisor efficiency, engagement, and client development and elevate the role of the independent investment advisor. Escape the office, assess the landscape, examine the opportunities, and plan to implement in the year ahead.
This year, Axxcess will present its annual conference through a lens of innovation. While the industry struggles with lower cost solutions for the mass affluent, the reality is the higher net worth clients continue to increase concentration in real estate, private businesses, and direct investments. These are areas the independent Advisor should pay close attention to.
https://axxcessplatform.com/wp-content/uploads/2019/02/Axxcess-platform-logo-01-300x95.png
0
0
Alexis Brock
https://axxcessplatform.com/wp-content/uploads/2019/02/Axxcess-platform-logo-01-300x95.png
Alexis Brock
2020-02-07 19:24:00
2020-02-07 19:27:34
Axxcess Annual Conference 2020
Axxcess has been recognized as one of "America's Best TAMPS 2020" by Wealth Advisor.
Axxcess has a solution to help your client track, report
and bill on their total wealth. Advisors can integrate
tactical, strategic equity, and ETF strategies alongside
fixed income, options overlay and private investments—
all in a single brokerage account; track, monitor and
report on each strategy at the sleeve level. We built our
reporting platform to deliver a comprehensive view of
client wealth—both online and on paper. We will brand
your portal application for your clients to download from
the Apple App Store and Google Play for Android.
Through our platform you can:
Implement investment strategies using institutional separate account managers.
Blend ETF, fixed income, and mutual funds in the same account as your managed strategies.
Report, monitor, and analyze hedge fund, private equity, and real estate within the same report portal.
Click the link below to read more about the Axxcess Platform!
https://lp.thewealthadvisor.com/ABT-2020-REQUEST.html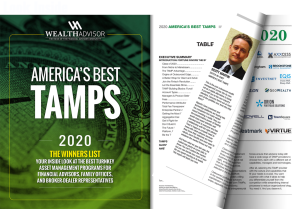 https://axxcessplatform.com/wp-content/uploads/2019/02/Axxcess-platform-logo-01-300x95.png
0
0
Alexis Brock
https://axxcessplatform.com/wp-content/uploads/2019/02/Axxcess-platform-logo-01-300x95.png
Alexis Brock
2020-01-27 19:54:04
2020-01-27 21:45:24
https://axxcessplatform.com/wp-content/uploads/2019/02/Axxcess-platform-logo-01-300x95.png
0
0
Alexis Brock
https://axxcessplatform.com/wp-content/uploads/2019/02/Axxcess-platform-logo-01-300x95.png
Alexis Brock
2020-01-14 20:29:07
2020-01-17 16:54:11
Axxcess 2020 Annual Conference Sponsorship
https://axxcessplatform.com/wp-content/uploads/2019/02/Axxcess-platform-logo-01-300x95.png
0
0
Mike Seid
https://axxcessplatform.com/wp-content/uploads/2019/02/Axxcess-platform-logo-01-300x95.png
Mike Seid
2018-11-03 22:45:22
2020-02-07 19:30:26
Axxcess 2020 Annual Conference Registration